Starting work at N3
Who
we employ - who we're looking for.
Modern jobs. Motivated teams. Fascinating technology: Welcome to N3.
If you're looking for exciting, responsible duties in a forward-looking sector, N3 is the right place for you. We are one of the region's most attractive employers for career entrants and experienced professionals who are passionate about precision, technology and aviation.
We expect applicants to have the required basic expertise, as well as being open, respectful and tolerant. The range of tasks and requirements made on our workforce is equalled by the wealth of opportunities for starting and developing your career - see for yourself:
(To facilitate readability, the texts on this website frequently use the male form, but of course both genders are meant).
ingenieure-anchor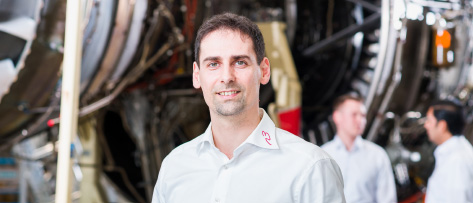 Engineers, technical specialists and managers

Precision and quality are the the absolute standard by which our work is measured. Our work involves aircraft mechanics, in particular engine technology and its maintenance. Our work processes are supported and documented by the latest IT applications. We are therefore looking for specialists and managers who can contribute towards team value with high levels of expertise, meticulous working methods and personal responsibility.

Use and develop your previous experience in our challenging work environment. You will engage actively with strategic thinking and methodical, competent action. Result orientated working methods and change processes are an incentive to you, and not a burden.

We are a globally networked aviation company, valuing good English skills and the capability to interact with people from other cultures in a respectful and appreciative way.

By the way: We offer equal opportunities to women and men. However, the proportion of women in technical professions is far lower. It's too low. We're looking for women who want careers driven by technology.
kaufmaennische-angestellte-anchor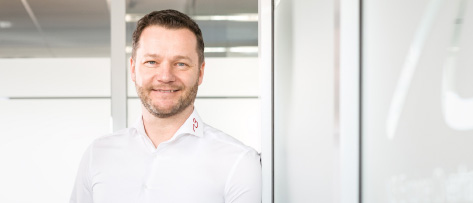 Administration / Commercial Professions

N3 offers a variety of opportunities for your professional development: ranging from customer service, company accounting, purchasing and quality management, controlling, human resources to corporate communication and facility management. Each of our company departments opens up an exceptionally broad and interesting range of tasks.

In compliance with our quality standards and an environment that is technical in nature, your work is precise, structured, goal-oriented and you assume
personal responsibility for your jobs.

It's vital for us that our staff establish trustworthy, appreciative relations in their dealings with contact persons from internal or external clients or service providers. You can communicate well, also in English
according to the work in question.
Go to vacancies
studierende-anchor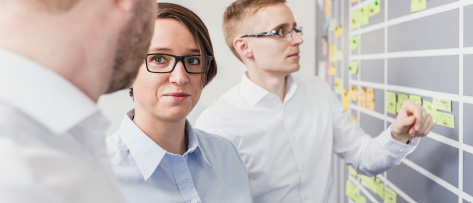 Students

At N3, dry theoretical content is implemented in an exciting operational environment. Students from highly diverse fields of study don't just get a "taste" of our company - they actively work in technical and commercial departments, gaining profound insight and valuable experience.

As a student, you practice constructive teamwork, methodological project organisation and practical presentation of results. In this way you acquire key qualifications for your future career. Whether you're a working student or

an intern: we check each query on a individual basis. The prerequisites in all cases are: Independent, reliable working methods, first-rate basic technical expertise and good MS Office and English skills.
azubis-anchor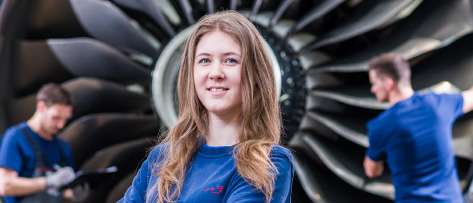 Trainees

Do you have clear learning objectives? Are you full of ideas, but don't yet have any real plans? Are you a team player with a passion for precision? Are you prepared to get down to work and assume responsibility for your actions?

If you want to know what you're capable of, we can give you all the answers. We'll help you get started - there are many openings in the growing aviation sector. With your ideas, ambition and team spirit your future is guaranteed - an apprentice position with one of the region's most attractive employers.
Go to vacancies
schueler-anchor
School pupils
Aircraft mechanic specialising in engine technology (m/f/d):
Do you have good technical skills, enjoy working on large-scale team projects, and are reliable and conscientious? Are you achieving good grades in scientific subjects? Find out about the challenging tasks faced by an aircraft mechanic specialising in engine technology and learn about aircraft engine maintenance, service and repair procedures.
Learn about our vocational training programmes during a one-week school pupil trainee course, held annually during the winter and autumn holidays. Please click here.
Specialist for warehouse logistics (m/f/d):
Are you interested in logistics and commercial activities? Are you responsible and a team player? Learn about the tasks a warehouse logistics specialist takes on and gain insight into goods receiving, storage and goods despatch procedures.